It's Not Rocket Science
Running a successful Limo & Party Bus company in Arizona is not that complicated.
Were not Rocket Scientists over here we drive Rocket scientists.
You see the thing you need to do when running a limo company is take care of people. Planning and preparation always make me feel confident that whatever comes up we're ready to go with a solution and procedure. The focus is always the customers experience and safety.
People always ask me what types of people we drive. The answer is all kinds we drive doctors, lawyers, celebrities, athletes, kids, plumbers, electricians, teachers, fireman, getting the picture.
I always say we treat regular people like celebrities and celebrities like regular people. The truth is we never know who is gonna be our guest. So we prepare for everything, I have a good story for you.
Early on in my limo career I got a call for a Sunday morning pick up at the private jet terminal at Sky Harbor. It's scheduled for a 12 hour day reservation. All I was told was I would have a few UN Reps in for a tour of the Florence prisons, loads of fun right?
So I get to the pick up early to check in with the front desk and wait for the flight to come in. I kill some time and call my mom back home as I do every Sunday, cause I am a good Italian son and moms favorite. I tell her about the boring day I have ahead of me and get off the phone with her quickly as the flight just landed.
I pull out onto the tarmac and the pilot rolls out the red carpet. There are my passengers for the day, Angelina Jo Li! There went my boring 12 hour day, now I am driving one of the most recognizable actresses in the world. Seems she is touring the facilities in Florence as a part of her UN Refugee work. Have to say it she's HOT, HOT, HOT!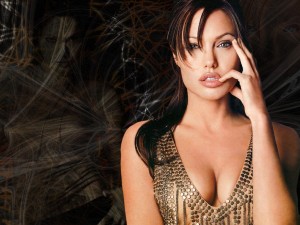 I quickly go through what Vie been taught about driving high profile passengers, no autographs or pictures obviously, keep the clients identity a secret to avoid any security issues and most important speak when spoken to. Yes 12 hours of silence and nervous energy for me.
I have to say that the day went very well and she could not have been more sweet and low maintenance. The day flew by with no issues at all except a few strange autograph hounds who I warded off.
Over the years we have serviced many, many high profile clients and most of them prove to be just like you and me but way better looking and money to burn, ha ha.
What we do may sound easy just driving people, but it's our job to make it seem that easy. There is a lot of preparation that goes into running a successful limo company that our clients never see. When we first meet our passengers and guests we need to quickly gauge what we can do to make that particular client safe, happy and give them a wonderful experience with us, every trip is different.
That is our goal for every reservation and that is what keeps us going, your satisfaction.
Please keep us in mind for you next event and remember, we're gonna do a great job for you.
Signing off,
Frankie