I know what you're thinking, how the heck do you choose a limo company?
They all seem the same right?
Great question, here's the answer:
Search online
Make some phone calls
Check reviews
If you can, go down and check out the limo or party bus you want to rent.
Listen carefully to the person speaking to you about the company, you should feel confident they know what they are doing
Make sure the company sends you confirmation of the reservation details
It's not easy choosing the right limo or party bus company the biggest reason it's hard is most people don't do it a lot or have never done it. You may have been in a limo before but maybe someone else planned the event and you were just along for the ride.
We don't take for granted that most people don't know what to ask or how to choose. When you call Platinum Ride Limos & Party Buses we ask you questions and tell you what you should ask.
We want you to feel you have made the right choice and be confident that we are going to do a great job for you, cause we are!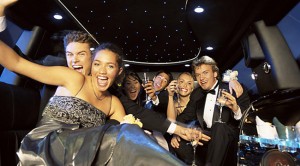 Give us a call at 602.230.7433 and don't forget to ask for the good looking brother.
Signing off,
Frankie